About the race
"Ramee Ocean" is a rowing race across the Atlantic ocean from Senegal in Africa to French Guiana in South America. This is a solo crossing of the ocean with neither stopping nor assistance.
Known as the "Everest of the seas", it takes place every 3 years. The first edition took place in 2006, and the last one in 2014. The start of the next is scheduled for the December, 10th 2017.
About twenty people cross the starting line, seeking to achieve an extraordinary adventure, with the objective to connect two continents with the strength of the arms.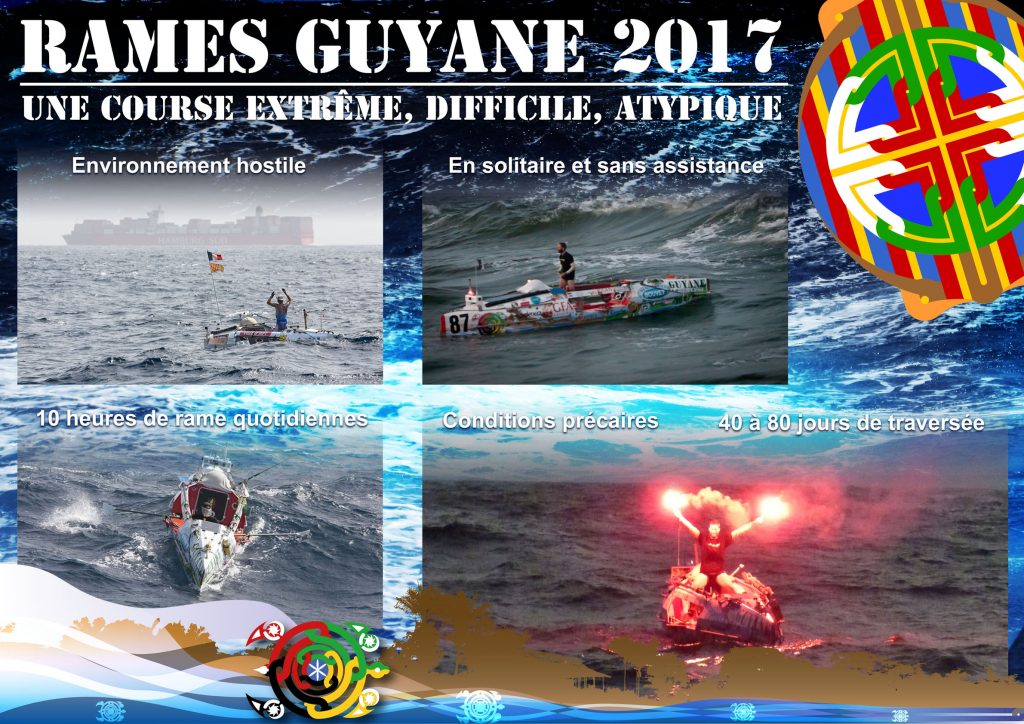 Chaque édition regroupe une vingtaine de participants majoritairement amateurs, des gens « ordinaires » désireux de réaliser une aventure extraordinaire, celle de relier deux continents à la force des bras.

The organisation
The race is organised by a French association : Rame Ocean. It oversees the logistics and facilitates the event.
The race
The race has a distance of about 4800 kilometers (2600 nautical miles) and over 1 million oar strokes!
37 days (a record) is the shortest travel time recorded but the travel time can reach 80 days
The preparation
It takes 2 years to prepare such a great adventure with total investment of the skipper and his team including: sponsoring, communication, boat refurbishment, physical training, tactical preparation and routing…

Rowing, it's the world's longest race !